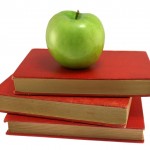 "They should teach this in school. My whole life would have been different if I'd known this before."
How many of us have mirrored this sentiment at some time in our financial lives? I know I have. Like Harriet, who was working overtime and seeing a bleak financial future, I paused and thought to myself, "There MUST be a way!" And there is… It's called financial education.
Most don't learn it in school. I didn't… Harriet didn't… You probably didn't either. The School of Hard Knocks only taught us so much after our high school graduations. Now what? Fortunately, some of us have learned the secrets to saving our financial lives… and a few want to pay that knowledge forward.
That is what KnowMoney.ca is about: Sharing the financial lessons I've learned. As a resident of the Vancouver, BC area, the knowledge I've acquired is specific to BC and Lower Mainland residents, but many concepts apply to all Canadians. My hope is to help our national mantra of "…the True North, strong and free…" also apply to our personal financial freedom.
Visit KnowMoney.ca often to learn new financial lessons to strengthen your financial future and freedom. Invite your friends, share with your families and teach your children. Together, we can build a strong, financially-free Canadian future!
Share the wealth: